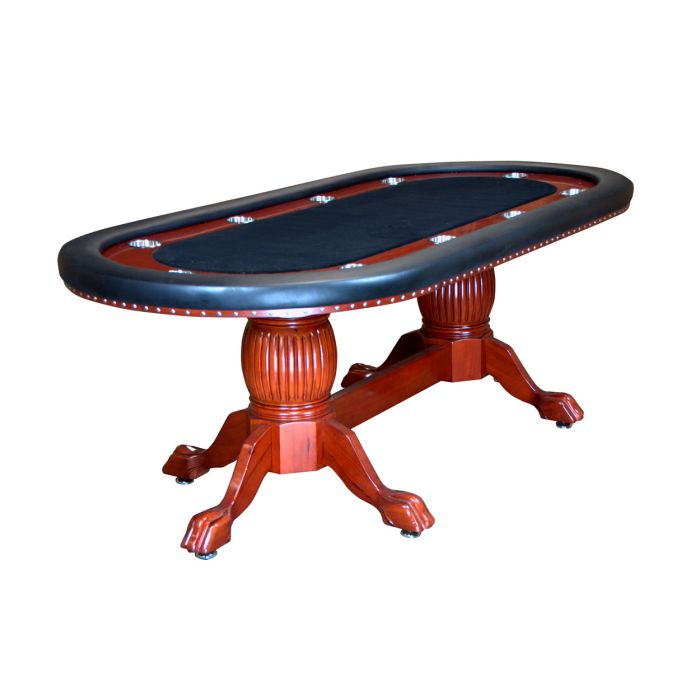 Whether you only play poker occasionally with a group of friends or consider yourself to be a certified fanatic of the game, purchasing a poker table can be a great idea. Before you jump at the first one you see and close the deal, take some time to do your homework. The following guide gives you some points to consider.
The Poker Table's Role In Your Home
One question to think about is whether you want your poker table to be a permanent piece of furniture that has pride of place in your home. If you do, there are three basic choices of tables. The racetrack style can be a terrific addition to your game room, and it has the advantage of featuring a cloth or felt surface that can be replaced if necessary. For a more tasteful table that can even work well in your dining room, octagonal models made of oak or birch can give you the dual functionality you are looking for. Unfortunately, a disadvantage of these all-wood versions is that they scratch easily, and picking cards up from their burnished surface can be a challenge. Finally, you can select a standard all-felt poker table. Although it's nothing fancy, it has a larger playing surface and is more conducive to the game than the other models. If you would prefer a more portable option that you can throw into your truck for a weekend game at your lake house, foldable poker tables are available. These are also great if you don't have a lot of space in your home or apartment.
The Playing Surface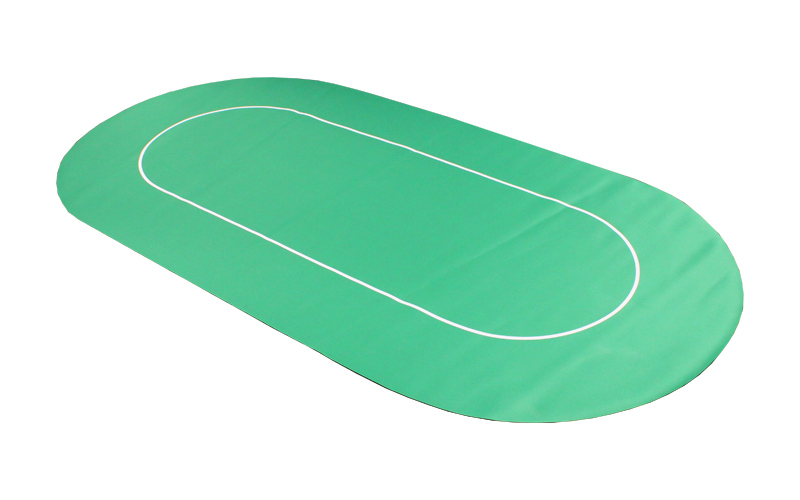 Considering the aesthetics of your poker table is important, but don't neglect the playing surface. Felt can come in a wide range of types and qualities. In the opinion of most players, speed felt is the best. Whatever you choose, whether it is wool felt or velveteen, make sure that the material is sturdy and durable. After all, you will be playing on this surface for years to come.
What To Do About Drinks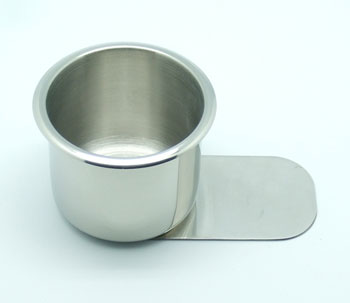 An often overlooked question that you should answer before purchasing a table is if you want drinks to be present on or near the playing surface. Because of the damage and inconvenience that can result from spilled beverages, many people simply make a rule that no drinks of any kind are allowed near the table. If you do decide to let your guests imbibe during the game, buying a table with cup holders is an extremely wise idea. If people don't have a place to rest their drinks, it won't be long before beverages are set directly on the felt, with a spill virtually inevitable at some point. When selecting a table with cup holders, make sure they are 2 3/4" in diameter and 3" deep to accommodate both bottles and cans. These holders can either be on the table itself, underneath it or in the armrests of your chairs.
Ultimately, the beauty of the game of poker is its versatility. You can play a few hands on a park bench or in an exclusive Monte Carlo casino and virtually everywhere in between. That being said, having a table can improve the flow of your game and help to create an atmosphere that is both fun and even a bit professional. In the end, no matter what table you choose and how extensive its features, the most important thing is having fun.