Any self-respecting poker game has to have some poker chips. They keep a game straight and make it easier to sum up. Even their texture adds to the feel of a card game. Many pieces have become collector's items. Because of the material they are made of or the history they represent, some chips may be worth more than the bets they are used to make.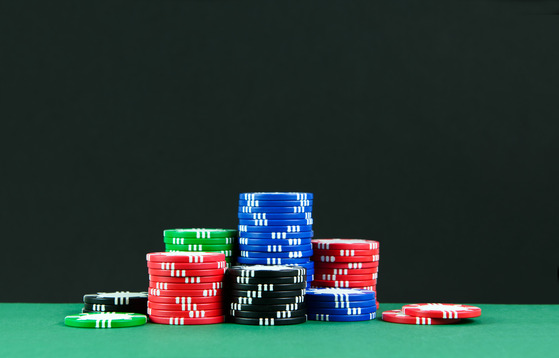 Poker chips have to stay organized. During a game, there's no time to search through a pile for the right denomination. Storing them in disarray will also allow them to rub against each other, damaging the finish. Chips in poor condition have less appeal for gameplay and collecting. A well-made case will protect the poker chips during storage and be fun to use on game night.
Some poker chip cases resemble modest little briefcases while others flash with bling and features. Many quality models are available. They vary to accommodate different uses and styles of play. Collectors may prefer a vinyl or glass care. Some models mount the chips to look as though they are floating. With these, viewers can easily all sides of a chip to appreciate its value. Others are simple cases that focus on displaying the chip rather than transporting it easily.
Some clear cases allow the chips to be seen while also being portable. They are often clear vinyl boxes with slots to house different types and denominations. These are designed more for poker chip sets than for special pieces. They might be used if an entire set is collectible but not so valuable that it isn't used.
The simplest and most elegant cases resemble small briefcases. They fold open to reveal long slots with notches to keep individual chips in place. The inside is often lined with velvet to cushion the pieces and prevent clatter, and there is usually a slot to hold a deck or two of cards. This design has been around for a very long time, because it works.
Models are available in steel or hardwoods among other materials to suit the player's style. Some cases even have lovely inlay work of metal or some contrasting wood. Many variations are possible, but a few key attributes are important. The outside material must be strong and durable, and the inside must be soft and plush. Modern sets shouldn't have any trouble fitting into any modern case.
Whether used in play or part of a collection, poker chips should be stored well. A good quality case will keep them for generations to enjoy!