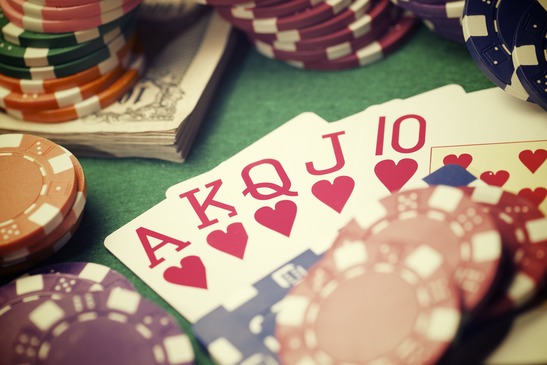 Do you enjoy the occasional hand of poker? It may be time to turn your man cave or other den into a casino. Whether it is for an enhanced casino night experience or for a festive place to play poker on a regular basis, you will enjoy that hand more when your space is spruced up according to this theme. Here are a few ways to make the transition in a cost-effective way.
Stock Up on Drinks and CigarsPosh alcohol is one of the best parts of a casino. You should make sure you have the ingredients for a few standard drinks as well as a more adventurous house special. If smoking is allowed in your home, consider adding some good cigars for an old school gambling experience. Souvenir ash trays from various casinos can be found cheaply at online stores or even your local thrift stores.
'Hire' a DealerThere is a good chance that you have a buddy who enjoys dealing cards and being in the middle of the action. Hire them to be your makeshift casino's dealer, with pay in drinks or simply owing them a favor at a later date.
Focus on AmbienceThere are a few factors that most casinos have in common. Most are dimly lit, and most have a great deal of reflective surfaces. Hang up a few mirrors and turn down the lights to make your man cave feel like a posh establishment in Monte Carlo.
Invest in a Poker Table TopperYou don't have to scrape up the money and space for a poker table in order to get the feeling of one. There are many poker table toppers that will turn the table of your choice into a more authentic casino experience. These are easy to store away when the game is over and your man cave is converted back into a normal space.
Set the Mood with MusicYou can do this with a variety of music; just make sure it matches the theme that is your goal. Whether you choose smooth jazz, big band, Frank Sinatra, or Wayne Newton, choose a theme related to one of the many popular casino movies and stick to it.
These tips should give your man cave the feeling of a casino without breaking the bank. All you'll need are a few friends ready for a game of chance and a lovely lady to blow on your chips to enjoy an evening of risk-taking fun. As a bonus, these improvements will be easy to remove when you need your cave for other purposes.